Season's Greetings and Happy Holidays!
If you are looking for a special or unique gift to give someone this year, consider some of The Phone Tree's  holiday hints and other great gift ideas. The recommended gifts are guaranteed to make for a very meaningful exchange. Each of the listed items is sure to stimulate conversation, contribute heartily to personal and/or familial growth, and influence life change.
–
Reading God's Story: A Chronological Daily Bible
Hint: Consider starting a group Bible study in your home. Follow the suggested reading schedule identified in the book and you and others will be well on your way to spiritual growth and understanding.
–
Hint: Consider hosting a Marriage Meet Up for one month. During Week 1 through Week 3, conduct viewing parties for Fireproof, Courageous, and Hope Springs, respectively. After each viewing, have the couples who are represented present at least one point or question for a group discussion. It's sure to be lively.
Use Week 4 as a Bible study to see what the Scriptures have to say about the things your group discussed from the preceding weeks.
–
The Gift of Jazzercise
Hint: Consider distributing Jazzercise gift cards among your family and friends. They will thank you all the while they burn up to 600 calories in 60 minutes of fitness and fun. Just think, you'll be instrumental in encouraging temple building on the outside as well as on the inside. Love the JAZZ!
–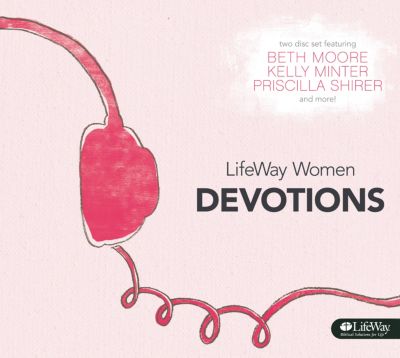 Lifeway Women Audio Devotional CD 
Hint: You cannot go wrong when sharing messages of devotion with friends and strangers. What a great stocking stuffer!
–
Hint: Consider starting an e-blast campaign. Spread the message of Everything with everyone you know and watch lives change for the better.
–
Hint: Consider starting a Christian fiction book club. There are a variety of formats you could utilize – live group meetings, telephone talks, and/or online blogging.
If you are looking for a good place to start, I suggest you take a look at the writings of Kim Cash Tate (Heavenly Places, Faithful, Cherished, Hope Springs). Her stories are real and raw, delivering an inspired message every time.
–
Hint: Consider making a donation to a charity or organization on behalf of someone else. Spread love and impact lives.