"So submit yourselves to the one true God and fight against the devil and his schemes. If you do, he will run away in failure."

James 4:7 (The Voice)
There is a struggle that exists in the lives of those who choose to follow after Christ. The struggle – the battle – comes from internal factors just as much as it comes from external factors. It comes from old man tendencies that go up against new man desires.
The struggle that reveals itself is like an ongoing head-to-head war that confounds and confuses all those who are engaged in it.
" For I do not understand my own actions [I am baffled, bewildered]. I do not practice or accomplish what I wish, but I do the very thing that I loathe [which my moral instinct condemns]."

Romans 7:15 (AMP)
But what can be done to combat this?
What can be done to deal with the inevitable and unavoidable struggle that persists in rearing its ugly head in the lives of Christians?
How do we or rather how can we get to the place of the "Great Surrender?"
Stay connected to the Phone Tree over the next two weeks to find out more. At the end of this series, there will be a special giveaway for Beautiful Mess:Motherhood for Every Moment by Sherry Surratt and Tracey Eyster.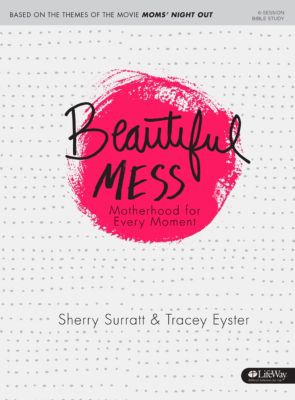 Our next Sunday Series will be featuring this title. Starts Sunday, November 2, 2014.